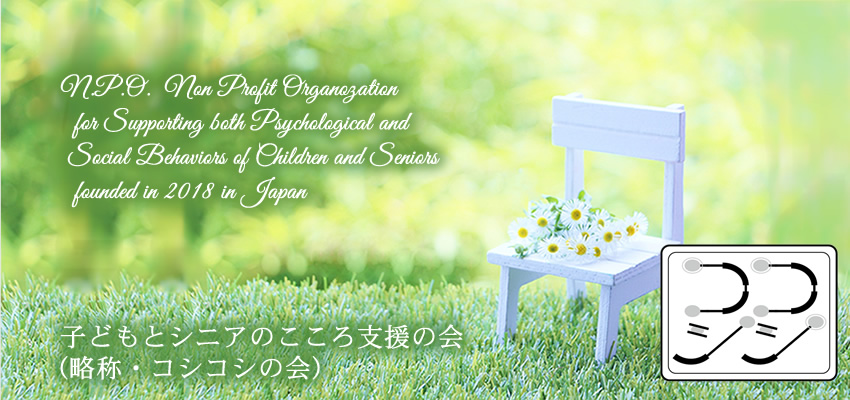 NPO: Non-Profit Organization for Supporting the Psychological and Social Behaviors of Children and Seniors, which was founded in 2018 in Japan. We named this NPO "Kodomo to Shinia no Kokoroshien no Kai" in Japanese, which can be abbreviated to "Koshikoshi no Kai."   
This corner is open to international readers who are interested in intergenerational activities among children and seniors. We aim to decrease the phenomena of "ageism" toward each generation through these interchangeable activities.
As a first stage, we would like to introduce our scientific and social event data from "Koshikoshi no Kai" administration in Japan and our cooperative countries. We welcome your comments after reading these articles.
December 15, 2021
Representative of the NPO, Mr. Koichi Yaguchi, Ph.D.